Nike SB Japan Diaries
client

Nike SB

date

September 28th 2021

role

Creative Agency and Production

DELIVERABLES

Documentary Film Production, Editorial Photography, Copywriting and Art Direction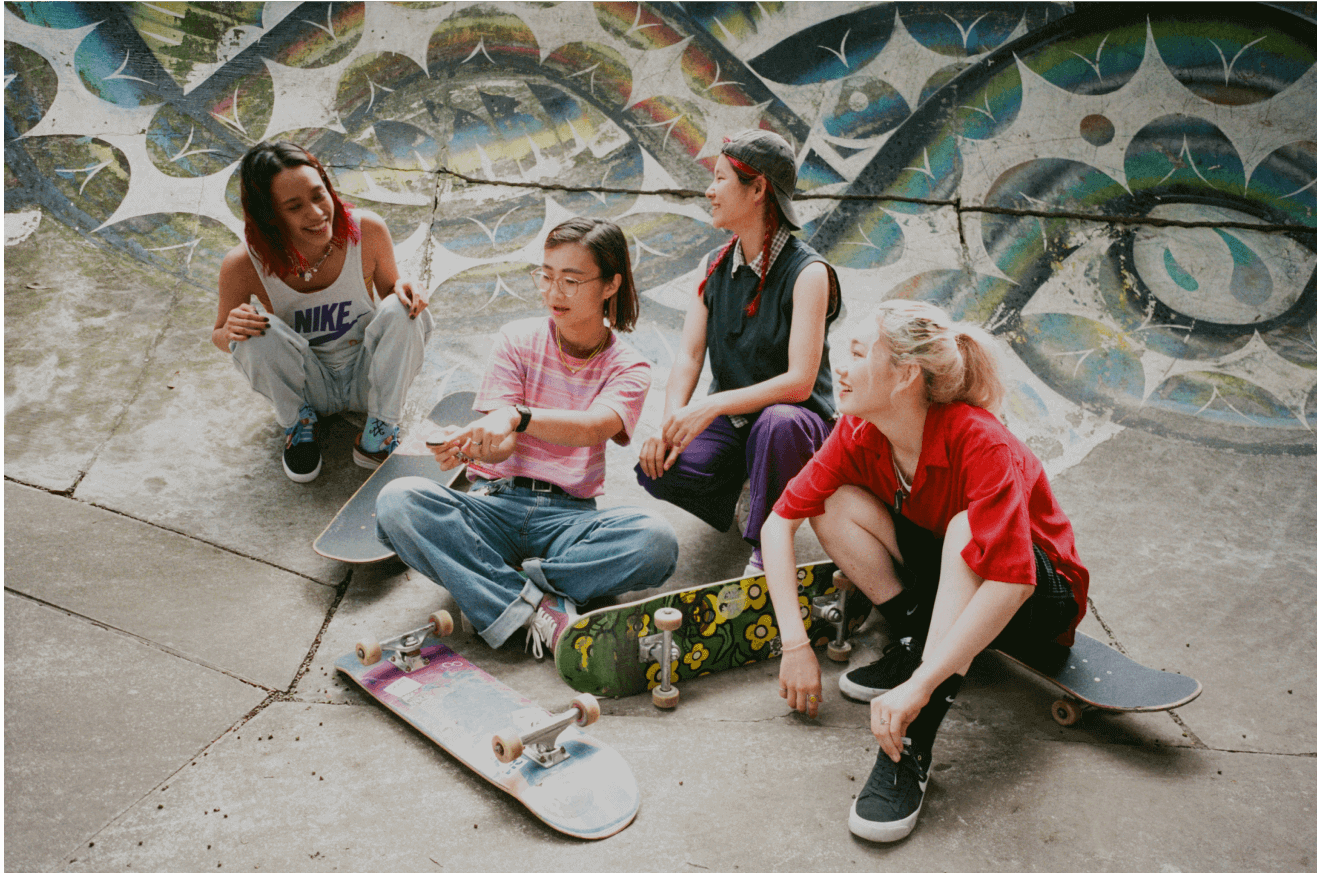 Japan Diaries - the brainchild of director Karen Matsumoto, is an editorial documenting the growing representation of women in Tokyo's skate scene produced by monopo for Nike SB.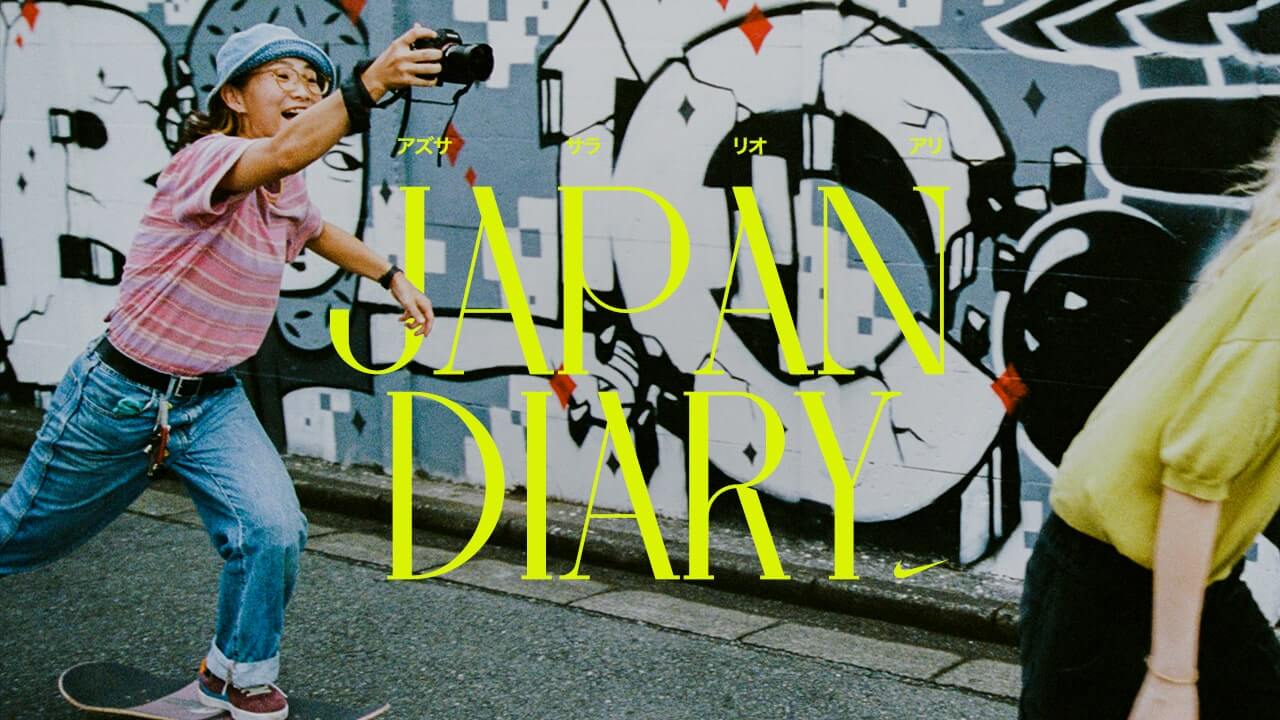 For the first time in history, skateboarding was recognized as an official category for the Tokyo 2021 Olympics. This presented the perfect opportunity for Japan Diaries to gain maximum exposure by being released globally across @NikeSB @NikeWomens, @Nike and @NikeTokyo. The film chronicles Azusa "Nigo" Adachi, Sara Hirayama, Rio Maehata, and Ari Marie Angeles, four women in Tokyo who are breaking down "skater girl" stereotypes by upholding their own personal style and simply being themselves.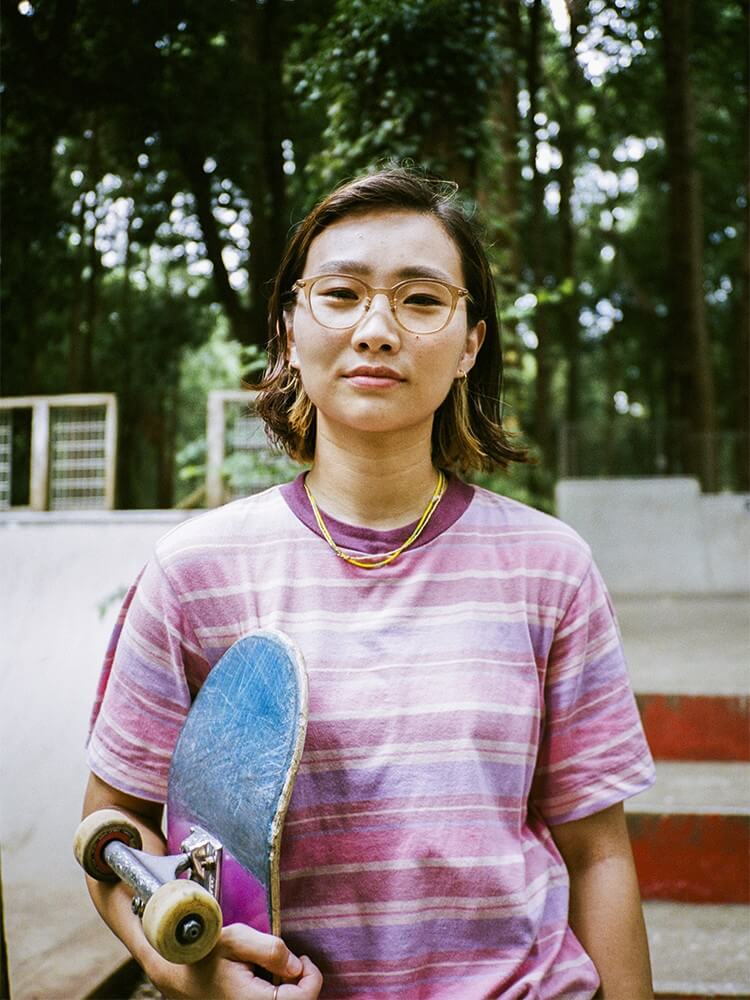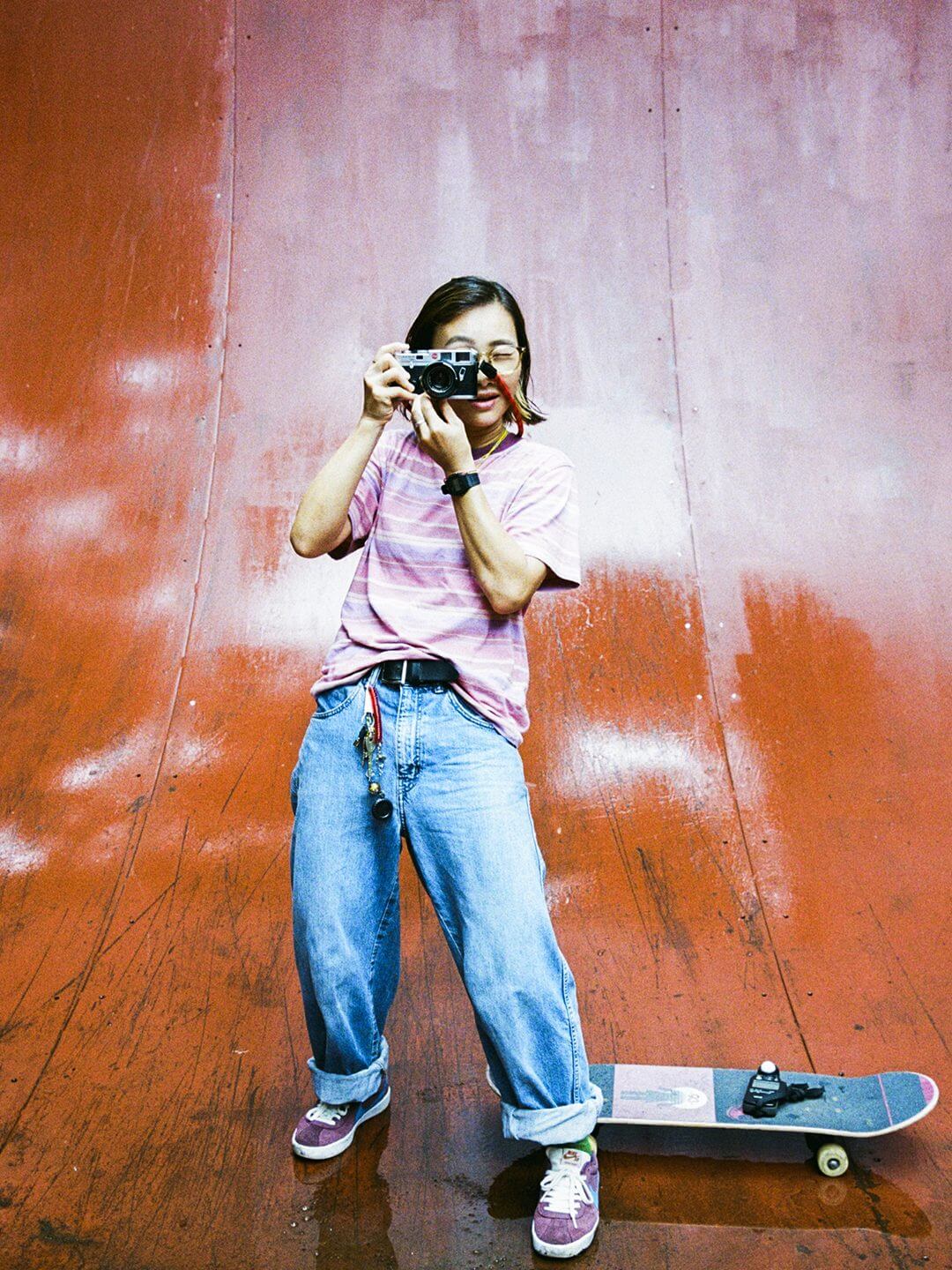 Azusa "Nigo" is also the founder of Skate Girls Snap, a platform to document the women she met in Tokyo's evolving skate scene. In Japan Diaries, Karen wanted to capture Azusa's passion for not only how she expresses herself as a skater, but also her passion to tell stories of the women forging new paths and unique styles within the sport and their community.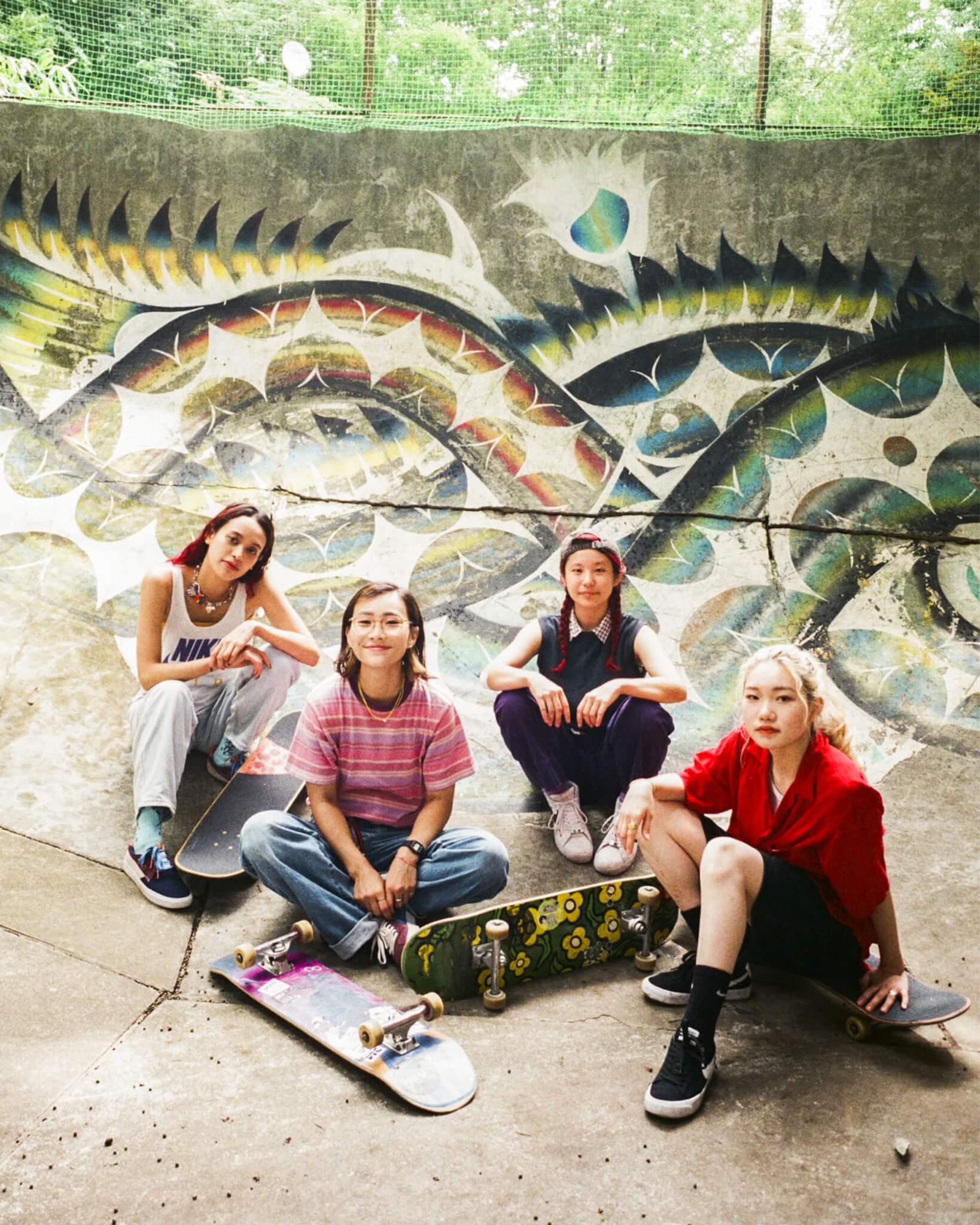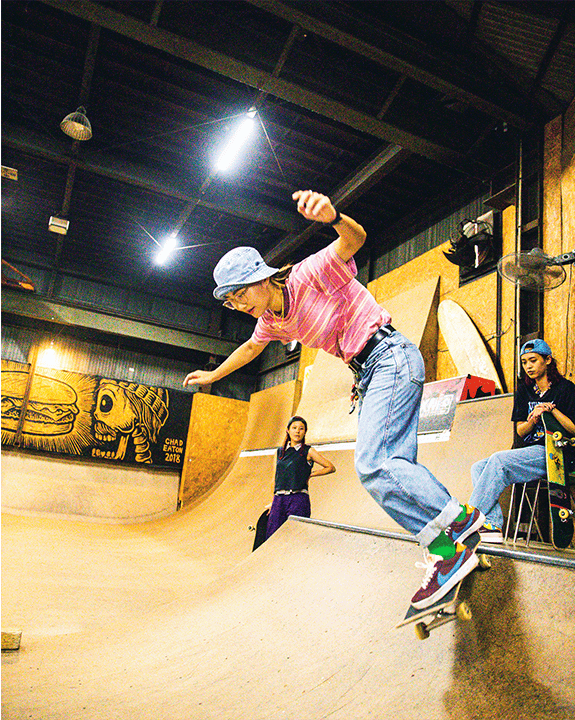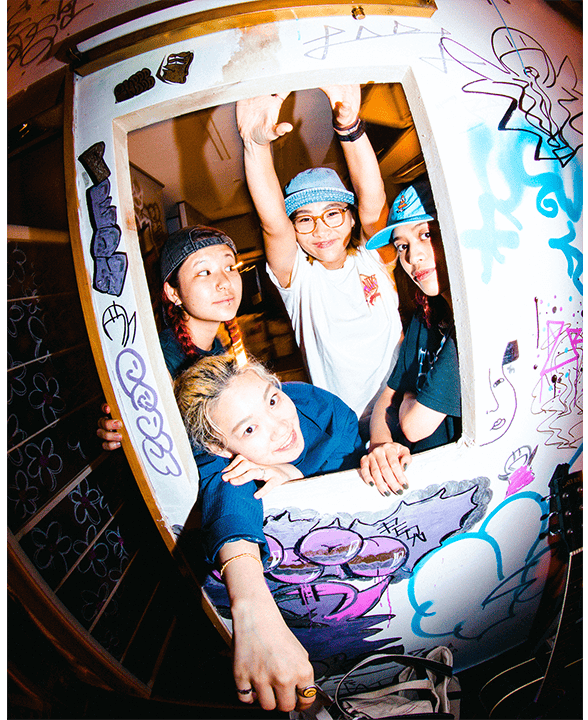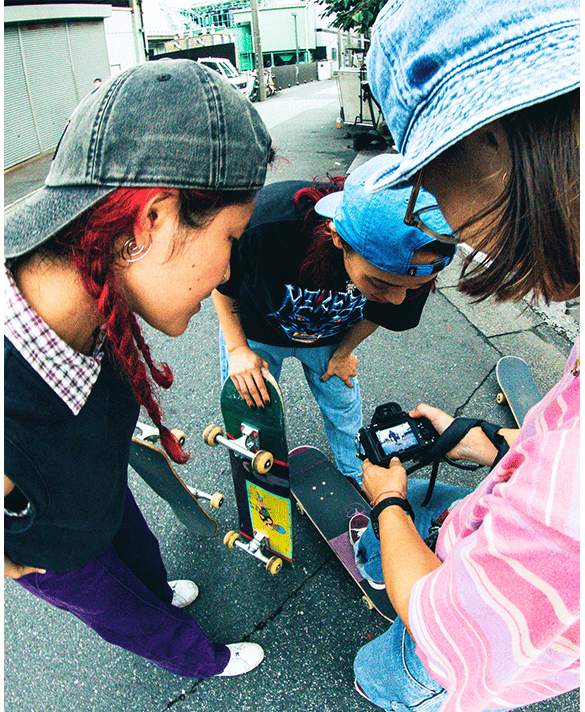 "Women who skate, not skater girls. Women who do things their way, regardless of what traditions or society expects." - Azusa Nigo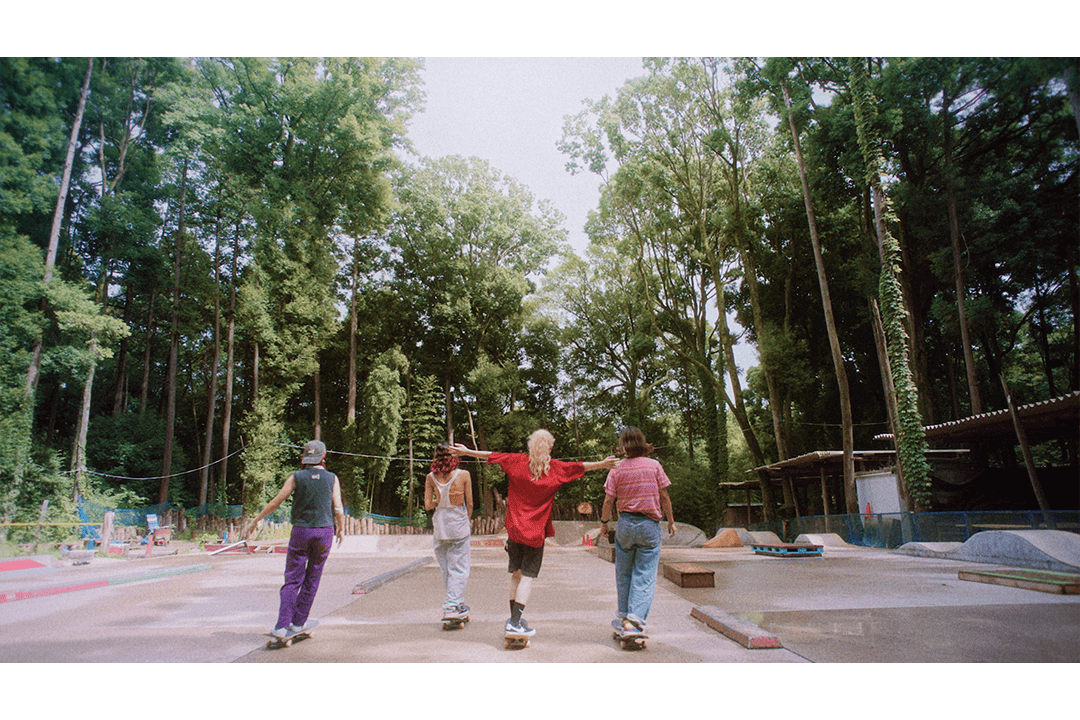 Japan Diaries was created by Japanese female skaters in front and behind the lens. The full production was all female-led and made possible due to the close collaboration-come-friendship built between the 4 women on camera and those behind it.
Compiled from both the lens of the director and protagonist's own footage from her Skate Girl Snap platform, the documentary has a Mixed Media look and feel that gave a real, raw mood to the real stories being told through different voices and lenses, literally and figuratively.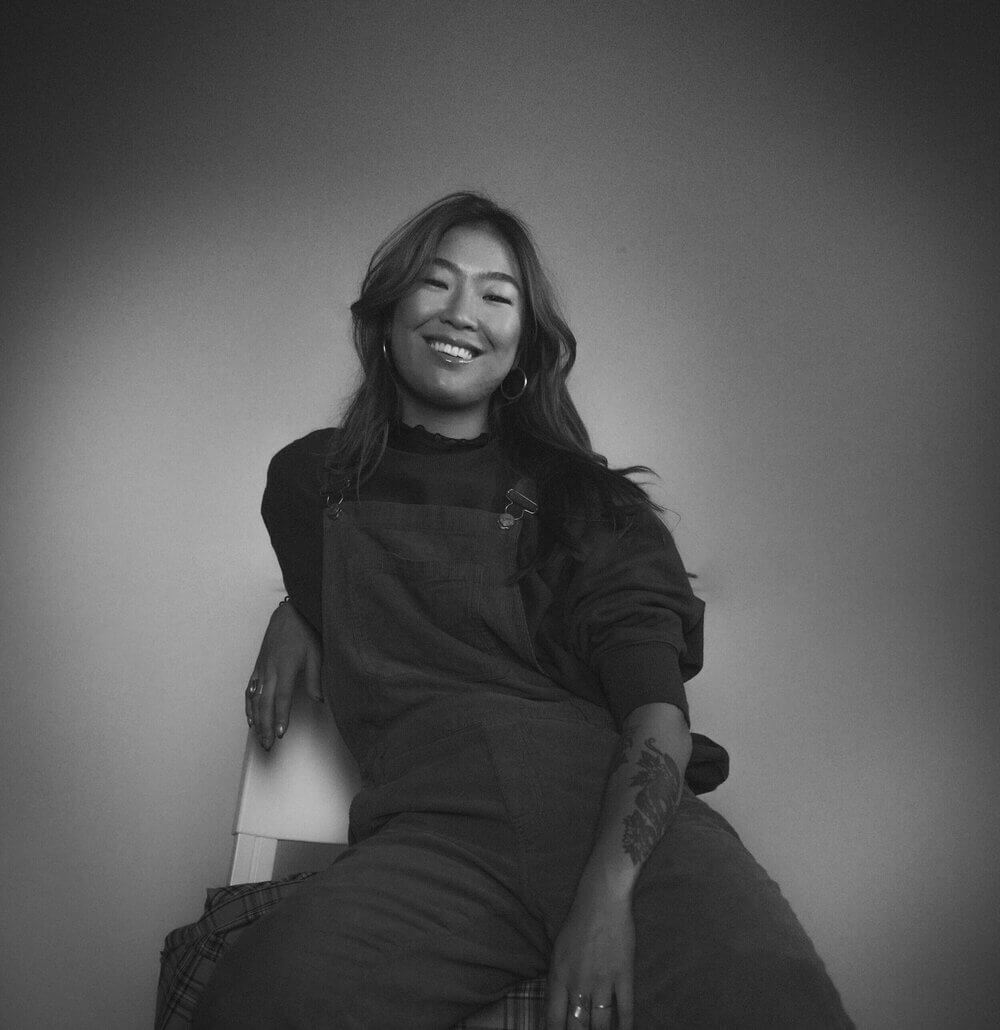 Creative Director, Filmmaker Karen Masumoto is a Japanese American director and Emmy-nominated editor born and raised in Los Angeles. She has directed in mediums from film, VR, to AR exploring impactful storytelling through technology and journalism. Proudly non- binary and diagnosed with Bipolar disorder, identity plays a huge part in their storytelling. "I utilized creativity as an outlet and tool to communicate hard feelings in my youth. Karen utilizes film not only as a tool but as a way to celebrate the uniqueness of others and to change the world's approach to perceived weaknesses. "Empowerment, authenticity, and celebration are key themes. I believe film is a universal language and a way to explore the human experience while further connecting our world."
Karen Masumoto

Azusa "Nigo" Adachi, Sara Hirayama, Rio Maehata, and Ari Marie Angeles

Georgi Roberts

Yukiko Kubota

Mei Kanamoto

Tran Minh Villageois

Toshika Kosako

Aya Apton

Elena Assenheimer

Andy Nagashima

Shane Lester

Mai Lasan

LIONMILK

Kohei Hashimoto
Nobu Arakawa

Anthony Rilocapro

Callum Hasegawa

Arata Ichiji

Mika Watanabe

217..NINA

Hideaki Nagata

Ai Takahashi

Ryuta Doi