WASO Revamp
client

Shiseido

date

SEP 2021

role

Creative Production

DELIVERABLES

Key Visual Production, Video Production, Social Content Production, Social Content Planning, Ecommerse Asset Creation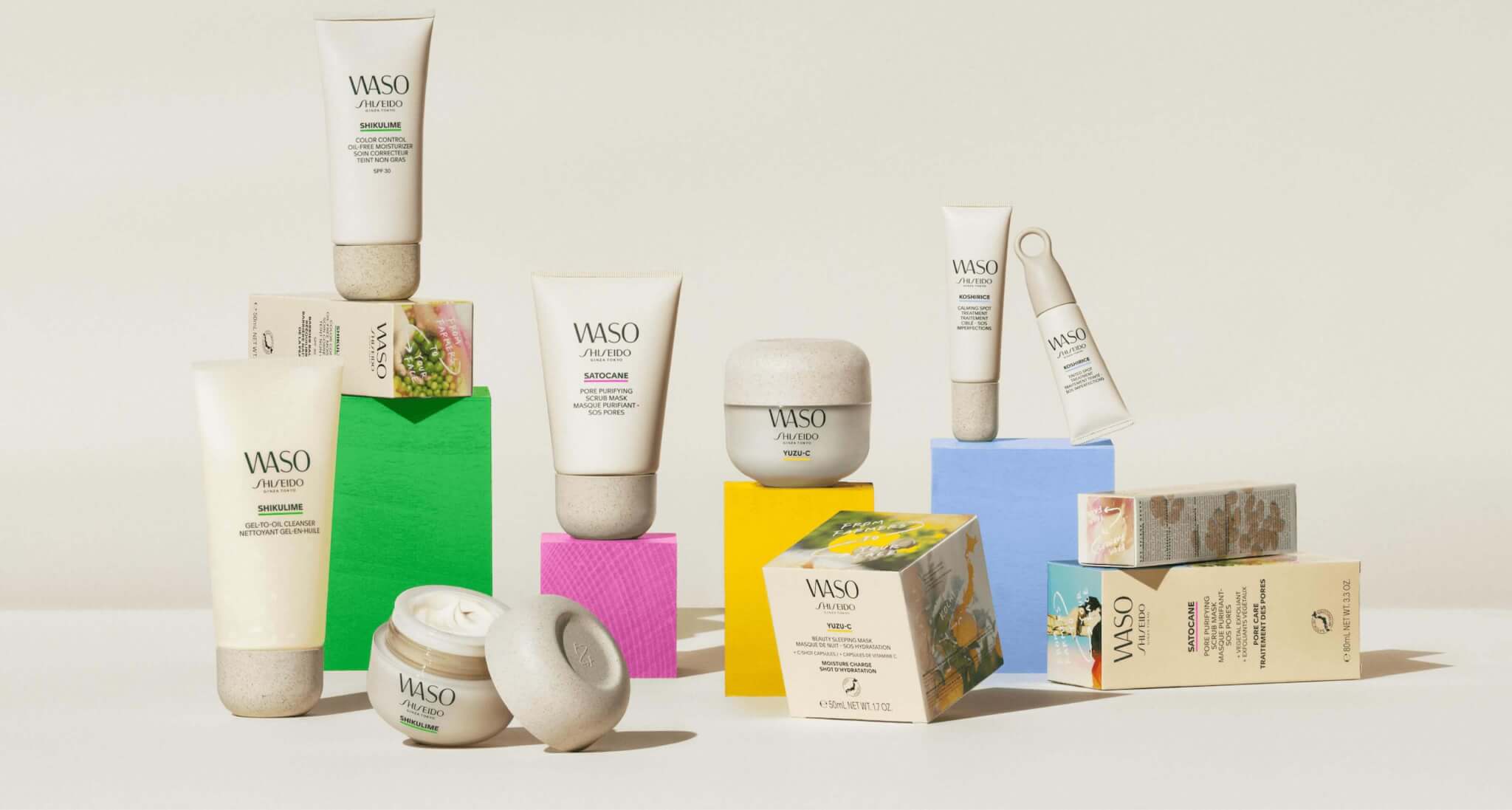 In the wake of the beauty industry actively setting sustainability goals and promised transparency in product development, WASO by Shiseido stands out as the epitome of a raw approach to the skincare industry. For their line "Farm to Face", we helped WASO share their production lines and honest local ingredients, monopo meticulously documented the entire production process with complete transparency.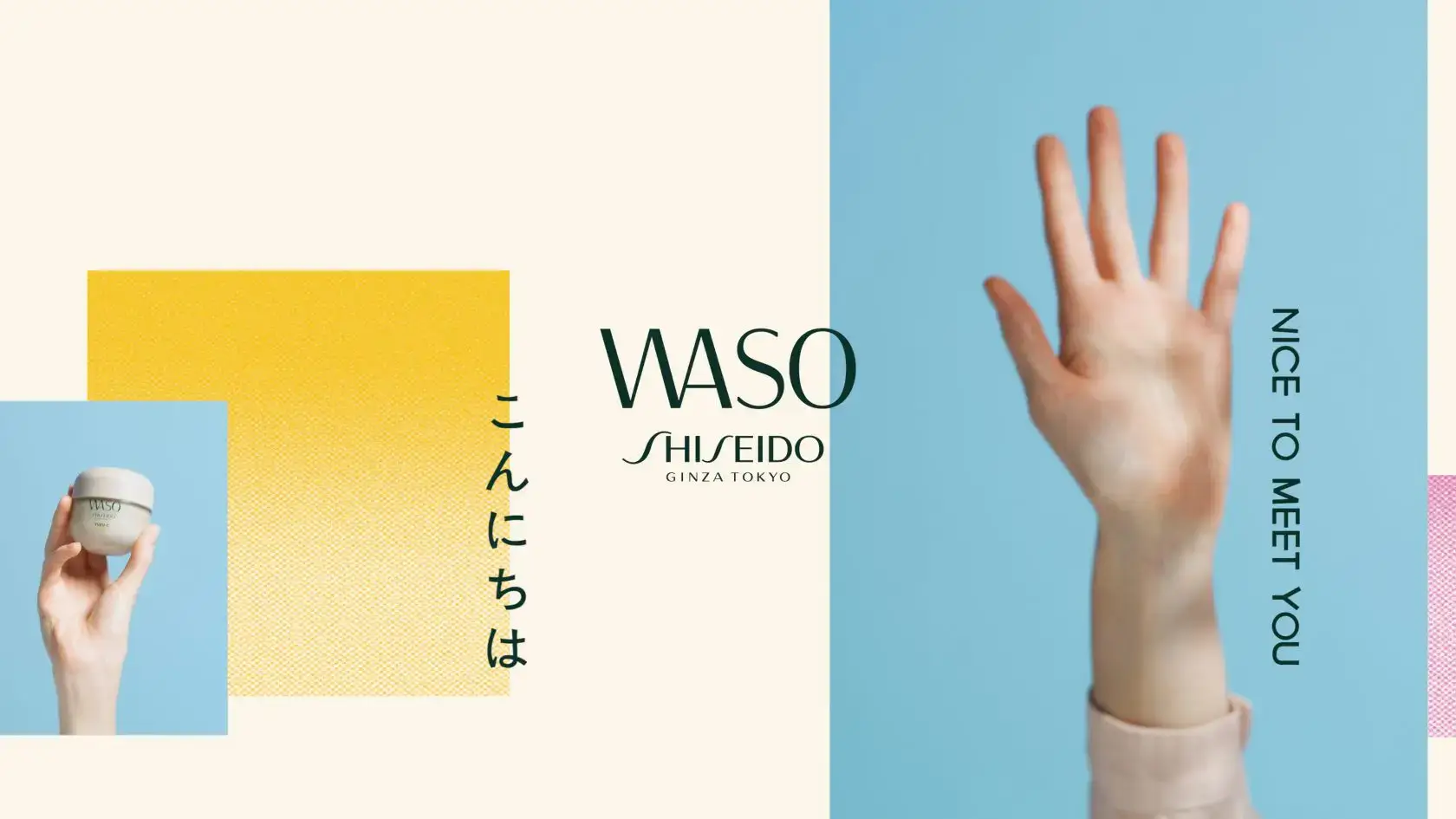 WASO, the sustainable skincare line of Shiseido, was in need of a fresh visuals to communicate the new "Farm to Face" sustainability initiatives to the world. Unlike Shiseido's other prestigious skincare lines, this rebrand was aimed to create an opportunity to position WASO as a brand that speaks to a younger audience in US, Europe and EMEA.
When monopo looked at WASO, we found its process to be very transparent. The transparency was not only about sustainability efforts but also about building trust with local farms and consumers and empowering them. For example, the product ingredients are sourced from individual farmers in Japan who produces ingredient as edible food. Our approach was simple: we document the whole processes of product making and turned them into visual assets, including lead films and a social campaign. This is how we were inspired to create the story of "Farmer Grown, Scientist Refined, and Honestly Created."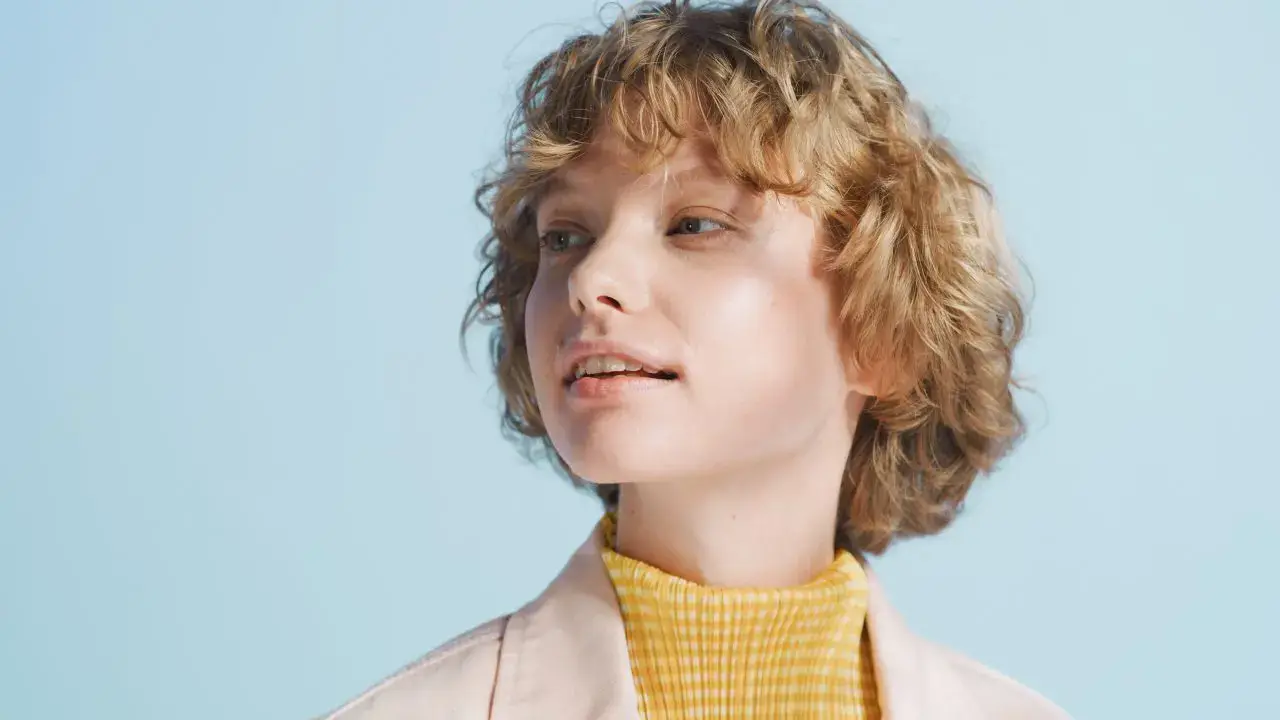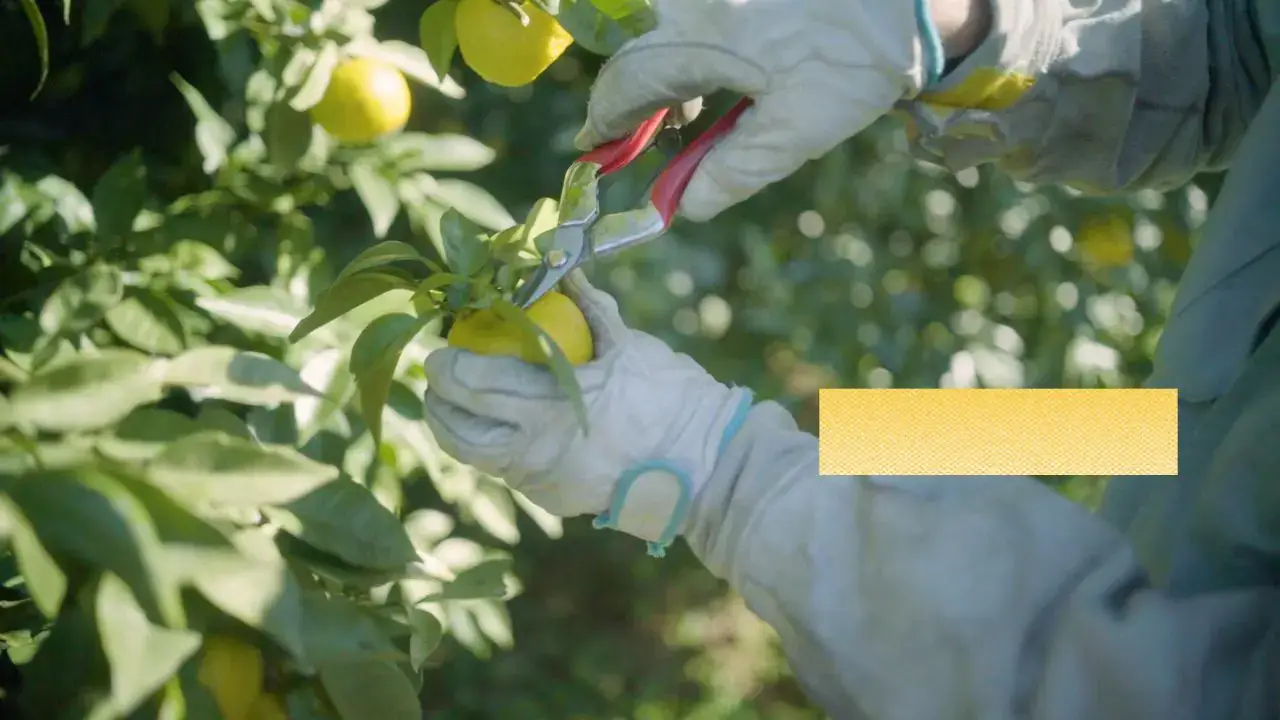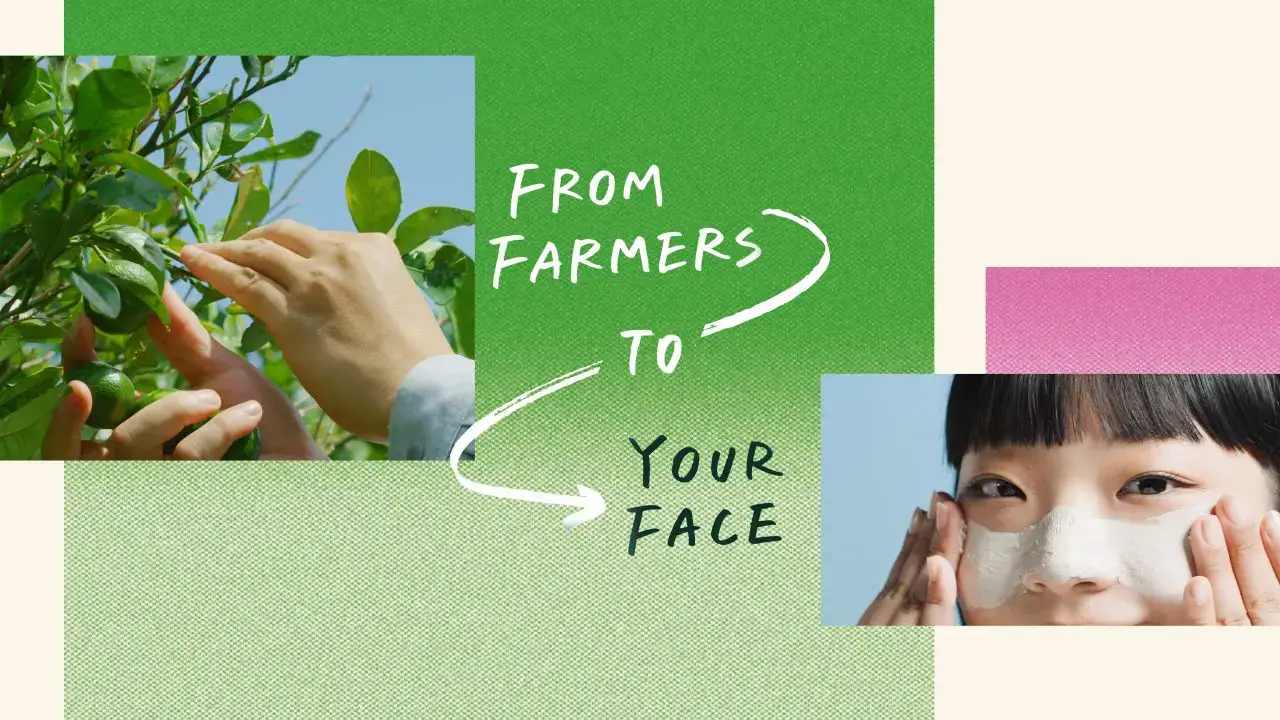 The brand film, directed by SOS IN Bel Air, introduced the new voice of WASO by blending editorial design codes. This approach made visualizing the "Farm to Face" journey easier by creating relatable visual links between the products, the processes behind them, and WASO's transparent vision of beauty. Over months, we captured Japanese farmers in their harvest seasons to showcase the innovative power of Japanese super ingredients such as Okinawan Yuzu, Shikwasa Lime, Satokibi Sugarcane, and Koshihikari Rice, as well as the laboratories in Tokyo where the products were processed.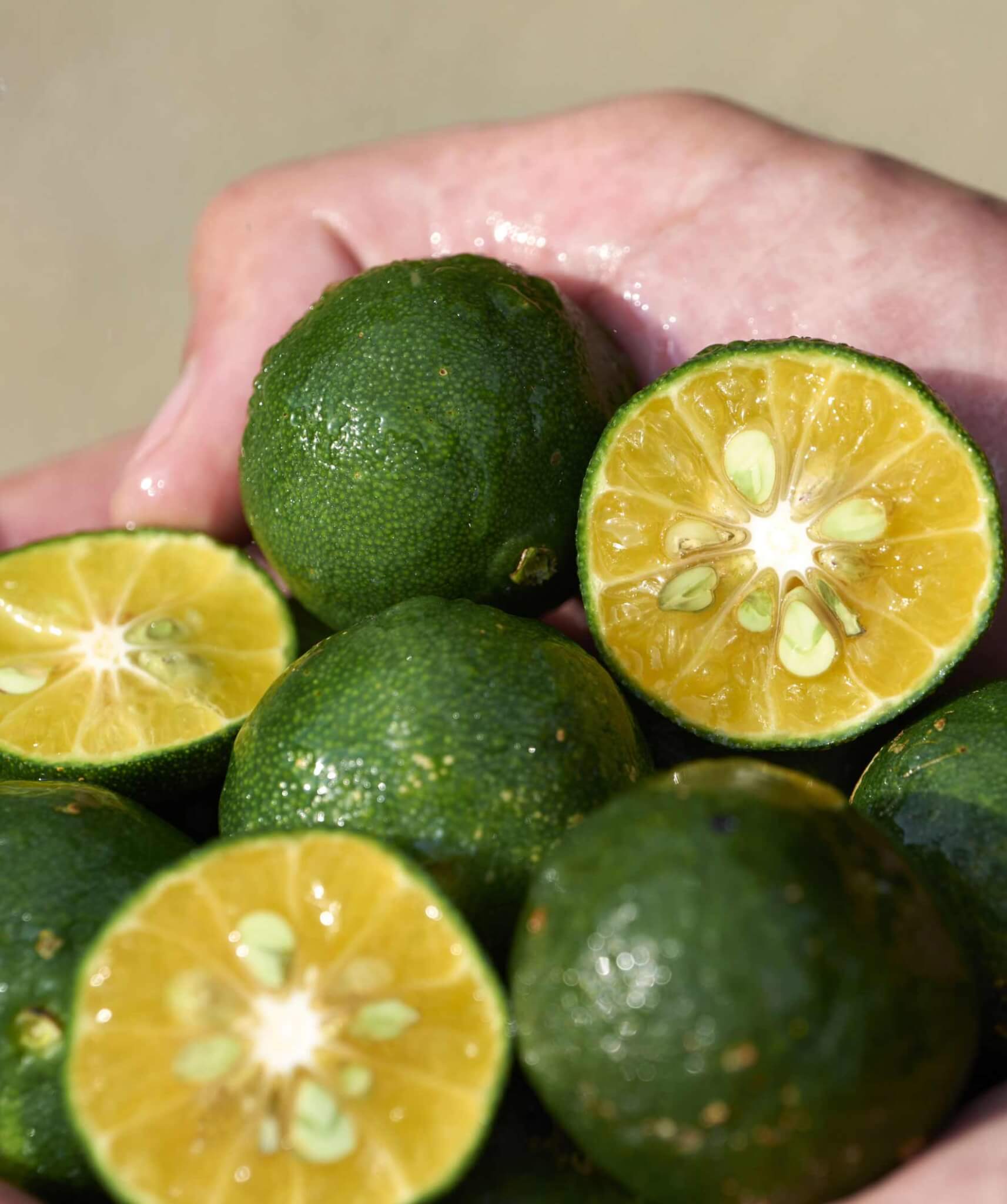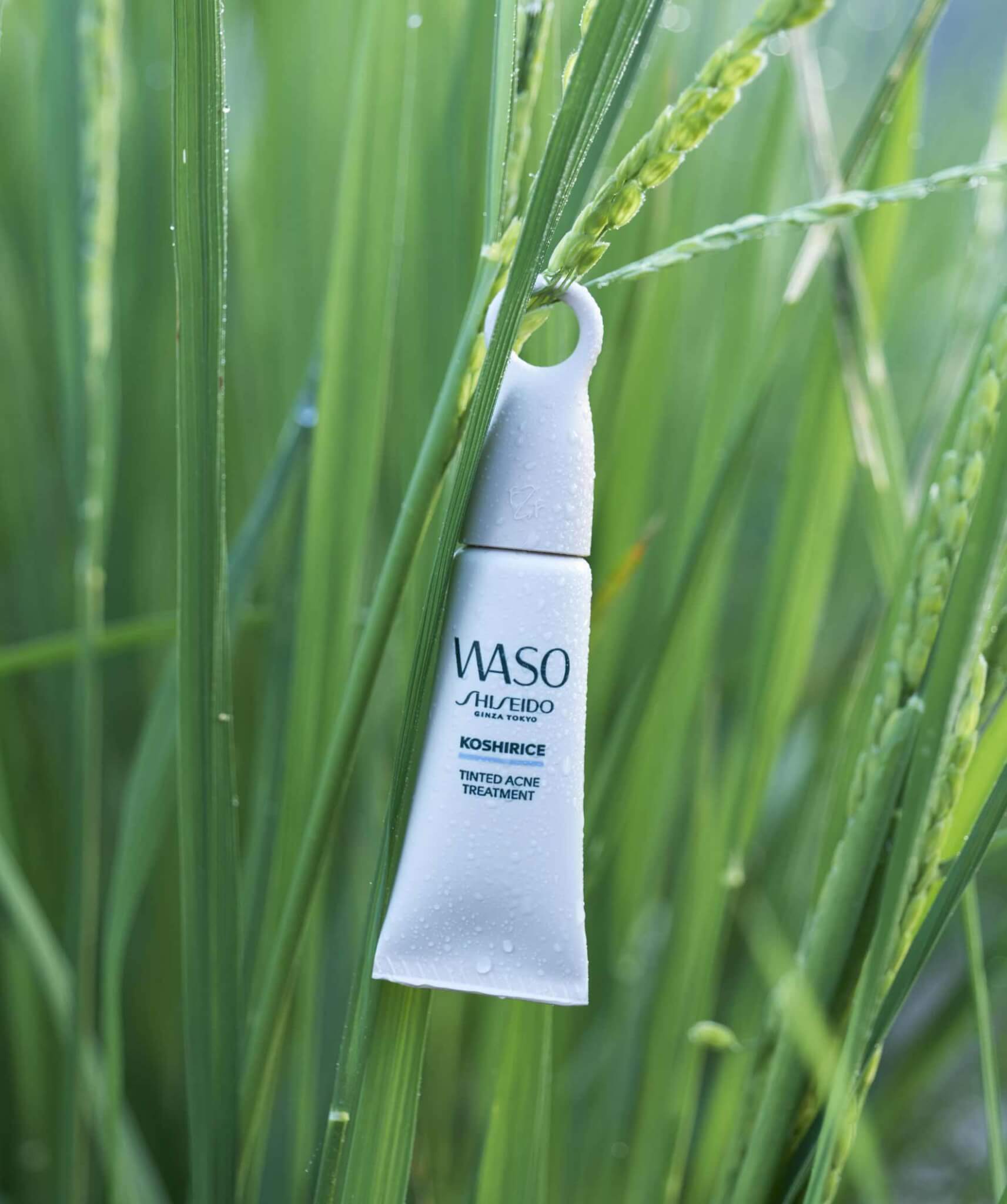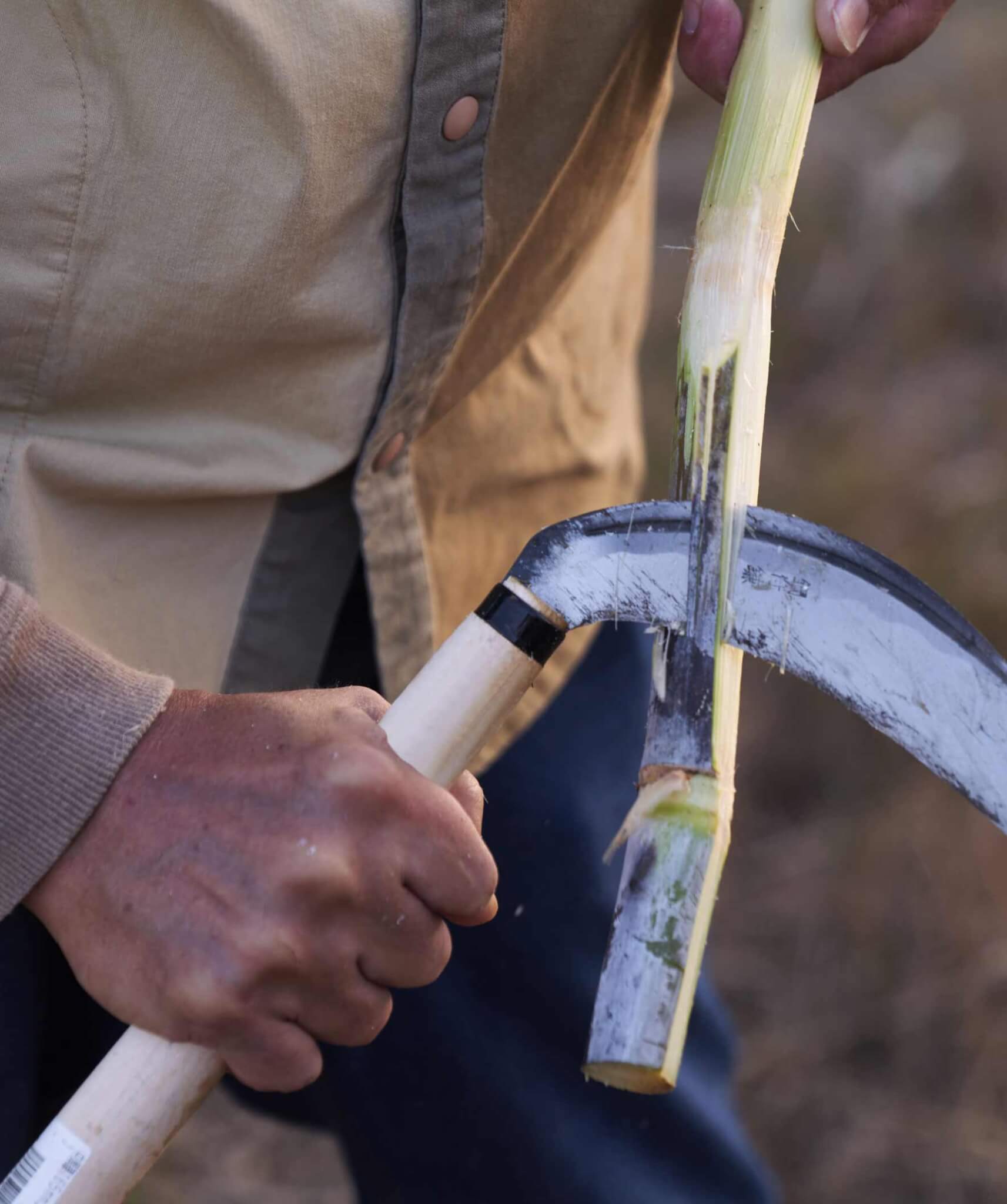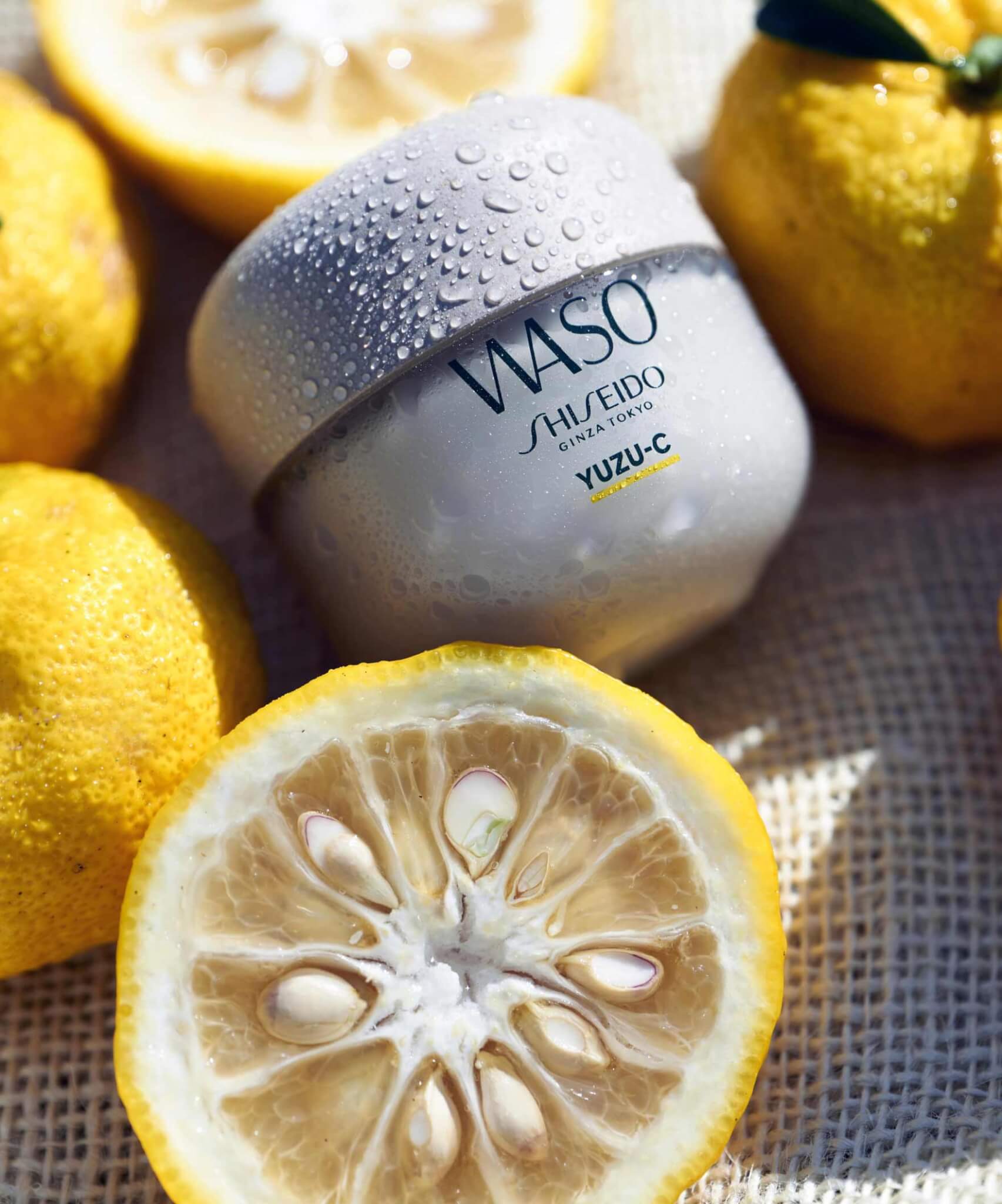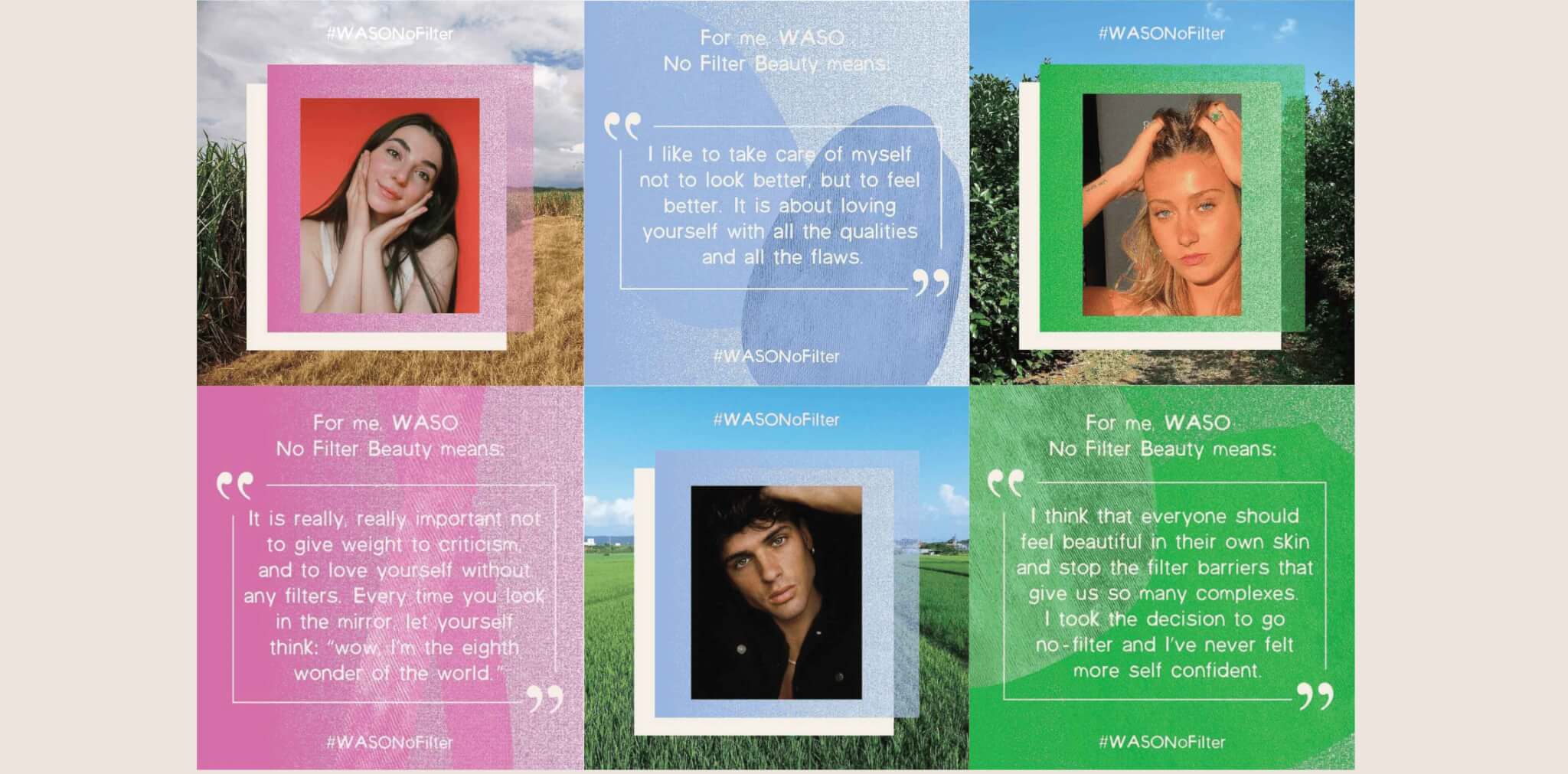 The social campaign was crucial in brand revamping and targeting Gen Z consumers in the US, Europe, and EMEA. Our content showcased the journey of how WASO reaches the skin, positioning it as Shiseido's "no filter" beauty brand. Our user-generated content series, titled "#WASONoFilter," encouraged influencers to post makeup-free selfies and share unfiltered stories about their relationship with their skin.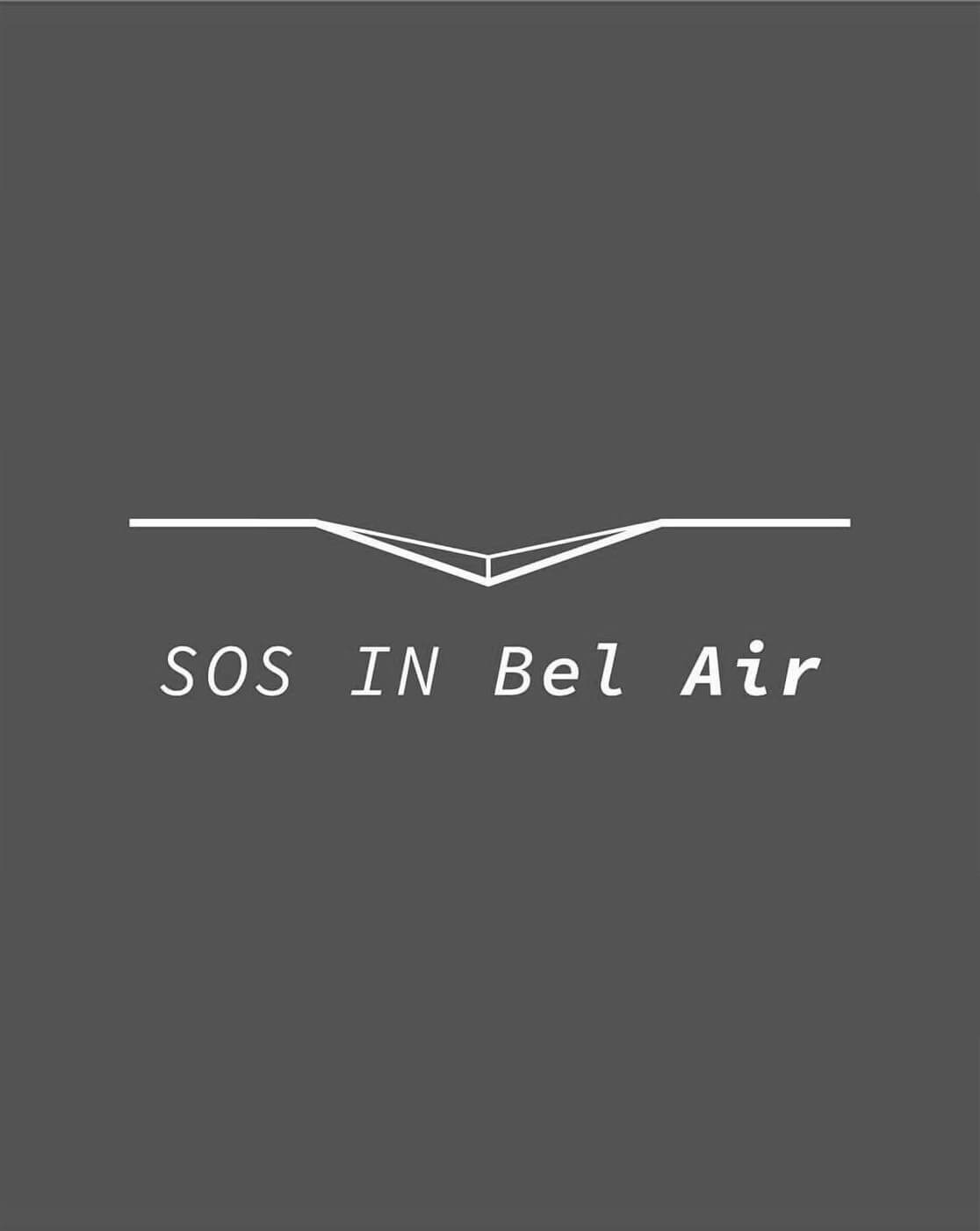 SOS IN Bel Air is a creative duo from the French Alps creating uncommon visual content for wild brands, agencies and artists. Under the same name, their creative studio shape-shifts between film, photography, digital art, all the way to interactive experiences. They develop and produce content in Tokyo and abroad with our teams in Europe and the US. Photographer - Retouch: Hiroyuki Nakagawa (Gris) Location coordinator: Hayato Oshio (Nanao) Photo Producer: Tomoyoshi Arima (JXL) Project Manager: Yu Ichikawa (JXL)
Asuka Otani

Toshika Kosako

Clara Blanc

Hiroka Hasegawa (H inc.)

Aya Apton

Aya Apton
SOS IN Bel Air

Issam Kechouri

Monster Music

Shouhei Takenaka

Takuo Itao (WAQON)

Hiroyuki Nakagawa (Gris)

Hayato Oshio (Nanao)

Tomoyoshi Arima (JXL)

Yu Ichikawa (JXL)